Shipping costs
Shipping costs
Please find below a table with the shipping costs for your order:
Standard shipping
Shipping area 1:



0,00 USD
Shipping area 2:
Germany


9,90 USD
Shipping area 3:
Austria, Belgium, Bulgaria, Czech Republic, Denmark, Finland, France, Greece, Ireland, Latvia, Lithuania, Luxembourg, Malta, Netherlands, Portugal, Romania, Spain, Sweden, United Kingdom


19,90 USD
Shipping area 4:
Belarus, Croatia, Hungary, Island, Italy, Macedonia, Montenegro, Norway, Poland, Serbia, Spain (Canary Islands),Switzerland, Turkey, Ukraine


29,90 USD
Shipping area 5:
Estonia, United States Of America
39,90 USD
Express shipping
Shipping area 1:
Germany (1 day)


24,90 USD
Shipping area 2:
Austria (2 days)


99,90 USD
Shipping area 3:
Switzerland (2 days)
129,90 USD
Important note for deliveries outside the EU
When shipping to countries outside the EU, additional customs duties and taxes may occur, that we cannot influence and which are not taken into account in our prices. These costs have to be paid by the customer. The amount of the fees depends on the delivery country and can be requested from your local customs office.
You haven't found the right dress?
Catalogue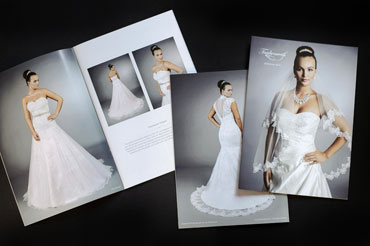 Our Services

German fashion brand

Unbeatable prices

Different sizes - one price

Customized wedding dresses

Wedding dresses as requested

Free supply

and much more...